Buying land in California is a smart way to make profits from a relatively hands-off investment. Land is quite a low risk, inexpensive investment as there are very few holding costs, other than tax, so it can be a smart way to hold cash for periods of time. Similarly, once you buy land, it is completely up to you to decide what you want to do with the plot. For more information about the benefits of investing in land in California, be sure to check out our great blog post on it. The cost of a ranch in California depends on a number of factors, including, the acreage, the development on the property, and the location. We have listings starting at $2.6 million, ranging up to $15 million. 
Amabaugh Ranch
The Southern Oregon, Lake County, Amabaugh Ranch is a 3,500-acre property which offers high quality spring, summer and fall grazing in a private setting. The property also has a 40'x60' modern shop, and a 20'x300' lambing shed and is on the market for $3,600,00. Additionally, there is a fully developed home site which overlooks Goose Lake. The irrigated pasture lands of this property allows cattle to develop to a favorable body condition for finishing. The ranch is fenced into eleven pastures which can be used for rotational grazing and irrigation is supplied by Thomas Creek. To find out more about this property, click here.
7 HL Ranch
Our 7 HL Ranch is located in Paradise Valley, Nevada, 40 miles north of Winnemucca. The ranch has been resurrected into a highly efficient 600 head cow/calf year round ranch. The owner has renovated the meadows, completely refurbished the main home, and upgraded the infrastructure, allowing for very versatile and efficient irrigation opportunities with a new 7 tower pivot.The meadows have fertile soils, which help to produce tall lush stands of grasses and legumes. The favorable hay grounds of this property provide ideal conditions to produce high weaning weights. The property is currently on the market for $7,500,000 and would be the perfect place for a cattle ranch, with the necessary infrastructure already in place on the site.
Lava Lakes Ranch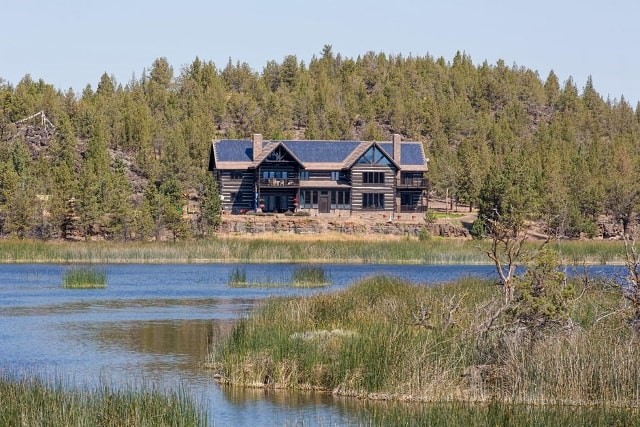 We currently have a 5,329-acre Lava Lakes Nature Preserve listed. It is located in Northern California's Shasta Valley and is operating as a nature preserve and working cattle ranch currently. The property boasts seven beautiful lakes, which are home to wildlife like waterfowl, deer, and upland birds which can be spotted all year-round. The ranch is on sale for $11,000,000, and has a massive 14,063 sq.ft. Tennessee white pine square log residence, with an additional 4,200 sq.ft. guest house on the property. It is located 30 minutes from the small alpine village of Mt.Shasta. Similarly, Yreka is 30 minutes from the Lava Lakes Ranch, which is the shopping hub of the valley, so the property offers residents a nice mix of rural and suburban living. For more information on our Lava Lakes Ranch, click here.
If you have any questions or queries about ranch real estate in Northern California or any of our ranch property listings, do not hesitate to contact us at martinezranchre@gmail.com or by phone, on 530-949-4241.