California has something to offer for all tastes and budgets! It has a little bit of everything from rolling hills and valleys to beautiful beaches. A state with this kind of diversity is a dream for investors interested in buying land. Here at Martinez Ranch Management and Real Estate, we have sites for sale throughout Northern California. Northern California has a desirable climate, with mild weather and moderate temperatures all year round. Below is a list of some of the best places to buy land in California.
Shasta County
Shasta County boasts beautiful scenery, with Mount Shasta and Mount Lassen in the background. It is easily one of the most picturesque counties in California. Due to its natural beauty, friendly communities, and low crime rates it is quite a desirable place to live. Check out our Swede Creek Ranch for sale, which is located just a few short miles from the small community of Millville. If you're looking for a secluded, private ranch, our Lava Lakes Ranch is perfect for you. The property boasts seven beautiful lakes which are home to numerous species of wildlife all year round.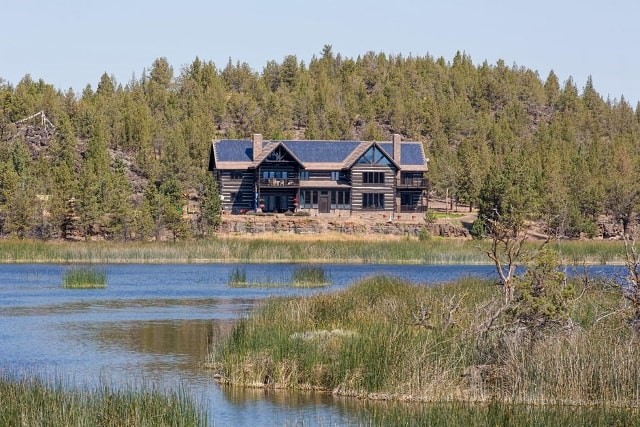 Reno
Reno, also known as the "Biggest Little City" is located in Washoe County, Nevada. It offers its residents a suburban way of life. There are lots of trendy bars and shops, along with plenty of parks and outdoor spaces, giving you the perfect mix of city and country living! It is located less than an hour from Lake Tahoe- a popular destination for hiking and camping enthusiasts. Reno is also more affordable than many bigger cities. What's more?- Reno offers individuals and businesses a no-income-tax-incentive, which makes a big difference if you are looking to save a few dollars.
Siskiyou- Montague
Siskiyou County is in the Shasta Cascade region along the Oregon border. It is a popular destination for retirees, meaning the residents tend to be friendly and peaceful! Here at Martinez Ranch Management, we currently have our Rancho Largo for sale in Montague, CA. Located just under Mount Shasta, it boasts beautiful mountain views and is the perfect space for young cattle ranching or a hay operation.
Tehama County- Paskenta
Tehama County is not only an affordable place to live, but it offers its residents a great quality of life. It is located approximately halfway between Sacramento and the Oregon border. It tends to attract hiking, fishing and hunting enthusiasts, due to its proximity to The Sacramento River. If the idea of peaceful, county living appeals to you, check out our Quiet Hills Paskenta Ranch.
If you have any questions or queries about ranch real estate in Northern California or any of our ranch property listings, do not hesitate to contact us at martinezranchre@gmail.com or by phone, on 530-949-4241.